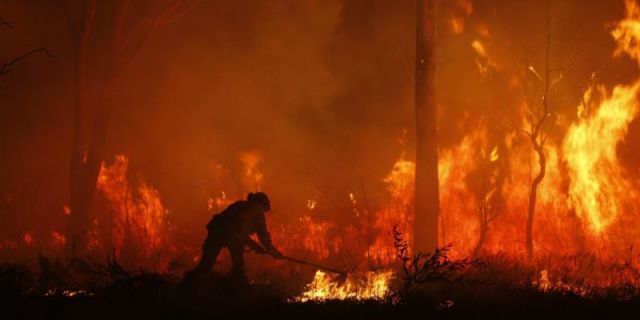 Fire Safety
Be prepared, listen to authorities and stay safe
As we head into the warmer months, fire safety should be at the front of everyone's mind at home and on your projects. We've prepared a simple list of things to help you be prepared for fire threats.
Stay informed by following local news, listening to your local radio station or keep an eye on your state fire and emergency response services online (ie their website or social media) to stay up to date in what can be fast changing circumstances.
Things to consider and prepare for on your project before the Christmas break and at home
Have a fire safety survival plan in place, refer to it now and be ready to follow it (SES guides are available here).
If you don't have a fire safety plan, or if your plan is to leave, identify where you will go if the situation changes.
Consider buying or making your own first aid kit with key essentials (a guide is available here).
Always follow instructions from authorities – it's for your own safety.
Clean out and remove any dead leaves, branches and plants in your gutters, and around your property.
Move any flammable materials such as hazardous substances, doormats, wheelie bins and outdoor furniture away from your property.
Close windows and doors to minimise smoke exposure.
If you suffer from a respiratory condition, keep your medication close by.
Drive with caution in low visibility conditions.
Contact your neighbours to see if they need help preparing for a fire threat.
Consider finding your essential items (ie identification documents, prescription medication, food and water, and protective clothing such as a long sleeve cotton shirt and trousers, and boots) in case you need to leave quickly.
Consider what you will do to protect your pets and / or livestock.
Drink plenty of water to stay hydrated.
Advise family and friends of your intended actions if the situation changes.
If you are in immediate danger, call 000. If your property is damaged and you need assistance, call SES on 132 500.
Local Emergency Services
ACT
ACT Fire & Rescue / www.esa.act.gov.au
NSW
NSW Fire & Rescue / www.fire.nsw.gov.au
NT
NT Fire & Rescue Service / www.pfes.nt.gov.au
QLD
QLD Fire & Emergency Service / www.qfes.qld.gov.au
TAS
TAS Fire Service / www.fire.tas.gov.au
VIC
Country Fire Authority / www.cfa.vic.gov.au
Other Monitoring Services
Australian Bureau of Meteorology (BOM)
News
ABC / www.abc.net.au
News / www.news.com.au