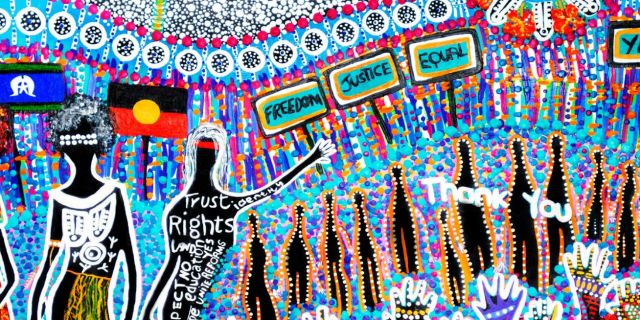 NAIDOC Week
Sunday 7 July through to Saturday 13 July 2019

NAIDOC Week is about celebrating Australian Aboriginal and Torres Strait Islander culture and achievements and you will see lots of different events and ceremonies around your communities around this.

Some of our offices particularly Brisbane, Sydney and Melbourne have had small celebrations to mark the occasion.
The annual NAIDOC Awards were on last weekend and we'd like to acknowledge the brother of our own Glen Duncan (Indigenous Coordinator – Sydney), Dean Duncan who won the 2019 NAIDOC Person of the Year for the tireless work he does in education (see more here https://www.naidoc.org.au/awards/winner-profiles). Congratulations to the Duncan Family from all of us at Hutchies.
This year's theme is titled Voice, Treaty, Truth, which were the three elements to come out of the Uluru Statement. Those elements translate to:
Voice – we want to be heard; we want be involved in decisions that affect us.
Treaty – we are one of the only democracies in the world that do not have a treaty or formal acknowledgement with its Indigenous people.
Truth – our story of how Australia was colonised must be told; we have a very dark history and it's time for it to be shared and for all us to own it.
If you want to know more please visit https://www.naidoc.org.au/get-involved/2019-theme or ask anyone from the Hutchies' Training team.